Organic dragées
ADAM
Confiserie Adam felt the need to offer Certified Organic Farming almond and chocolate dragées. For us as long-standing sugar-coated almond sweet makers, the decision was easily made. The Confiserie Adam know-how, mixed with the best Organic ingredients, and there we have a perfectly well-balanced, delicious-tasting dragée. A pure delight!
Almonds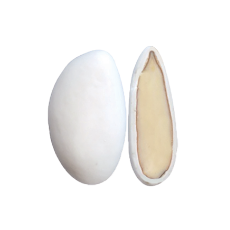 Chocolate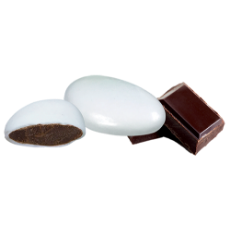 Almonds
Finesse
Almonds coated in a fine layer of sugar.
Certified Organic Farming
Certified Organic Farming

Almond dragée - Organic
Chocolate
74% cocoa
A 74% cocoa-rich intense chocolate
Certified Organic Farming

Chocolate dragées - Organic
On what occasions should we enjoy Confiserie Adam Organic dragées ? For your celebrations first and foremost (weddings, christenings, communions, etc) They will bring a touch of originality to your celebrations. Have you already had the chance to enjoy Certified Organic Farming dragées ? Now you can – and it's a little touch that will make a big difference… But the almond or chocolate dragées will also delight gourmets young and old in their everyday life. What pleasure it is to revel in a delicious almond with just a hint of sugar in your gourmet break! A good, simple snack, made from the finest ingredients. You will never see the dragée in the same way ever again…
And of course the question on your mind now is this: "How do I get these delicious Organic dragées?". Easy – go to our online shop to have them delivered directly to your door. And we would of course be delighted to welcome you into our shop in Herrlisheim near Colmar, our flagship store, to supply you with your favourite dragées. Effectively, our 100-year-old plus shop is still there and with it our sales team, ready to advise and help. For our professional partners, we will be happy to receive your orders by phone or email.